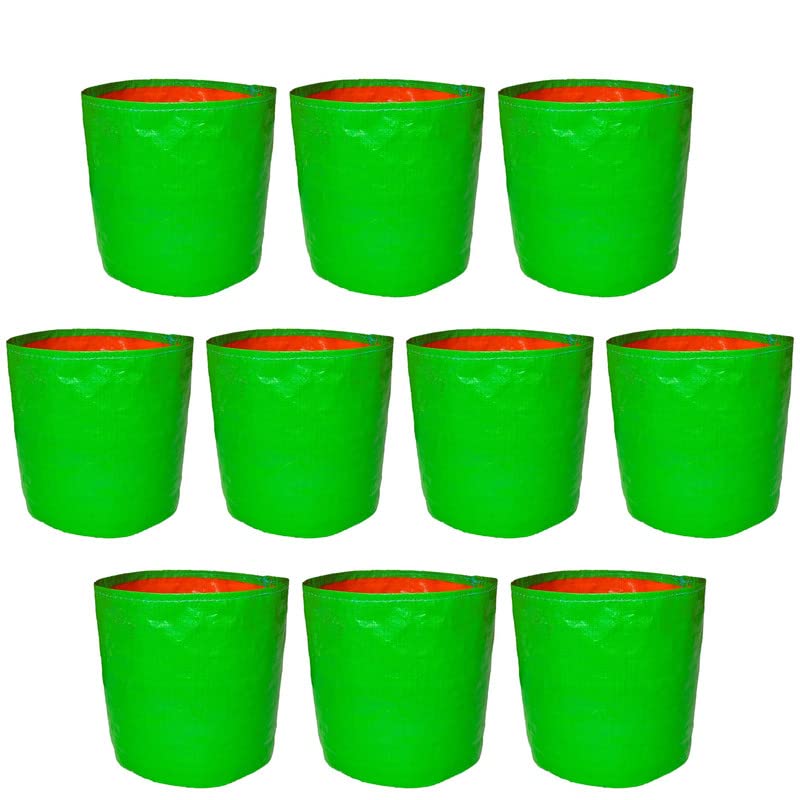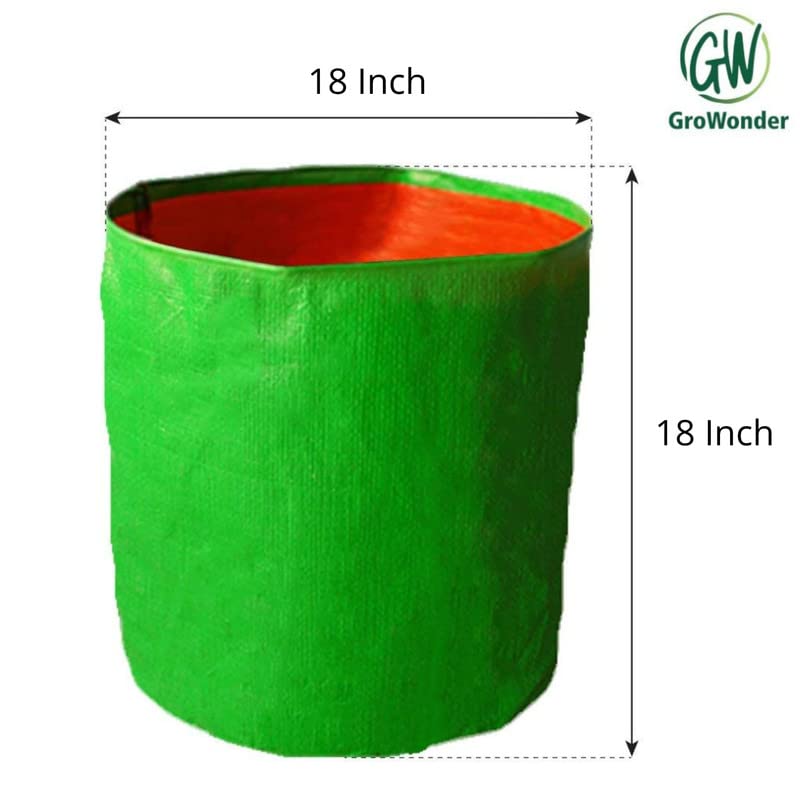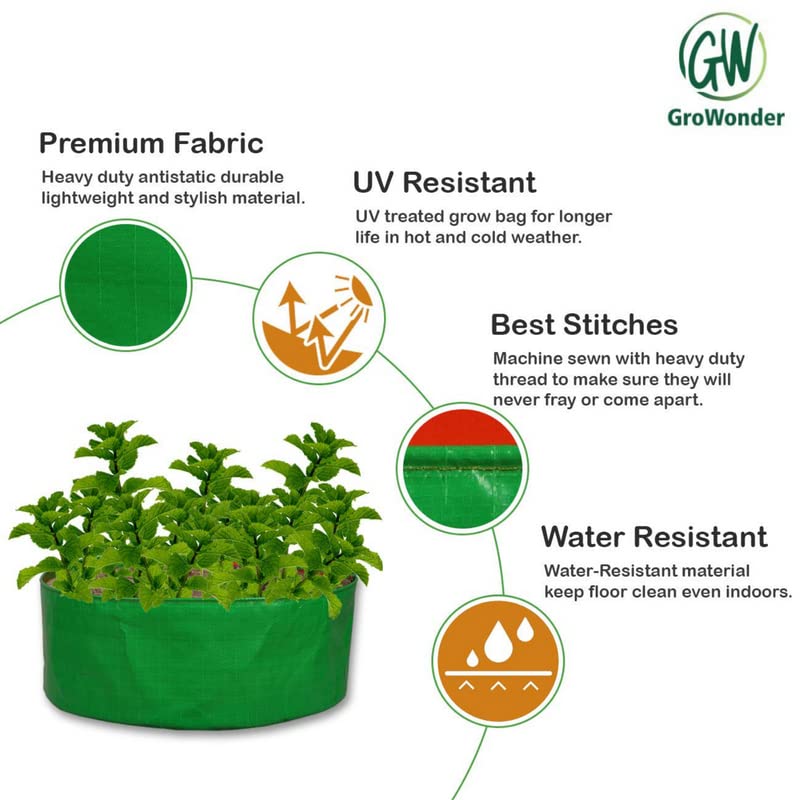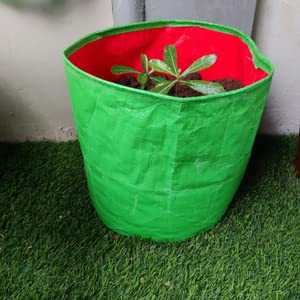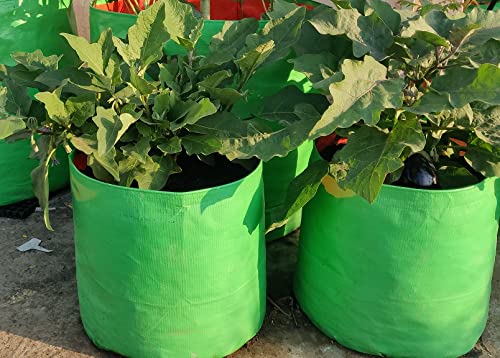 Grow Bags 18in x 18in, Terrace Gardening Vegetable Planting Pots, Woven Fabric Leafy Fruits Growing Containers-Pack of 10
Regular price

₹ 1,999/-

Sale price

₹ 1,329/-

Unit price

per
About the product :
🍀 Premium Quality: Made by premium quality plastic GroWonder grow bag for indoor outdoor Gardening.
🍀 Breathable & Durable: This terrace garden bags are soft, light, breathable, and durable bag with sturdy material allows easy and safe moving. Moisture from plant bag can easily drains out and the air is able to circulate around your plant and its roots. Also green bag is thick, durable and UV treated grow bag for longer life in hot and cold weather.
🍀 Excellent Drainage: This Flower Pot is provides water drainage through the soil to eliminate overwatering. Keeps the plant warmer in winter and cooler in the summer.
🍀Reusable: Growing plant bags is ideal for small gardens, patios, or balconies; No need to pour out all plants and soil to start all over again; Clean out the bag and save it for next year
🍀 During the off-season or when not in use grow bags can be folded up and stored with minimal space.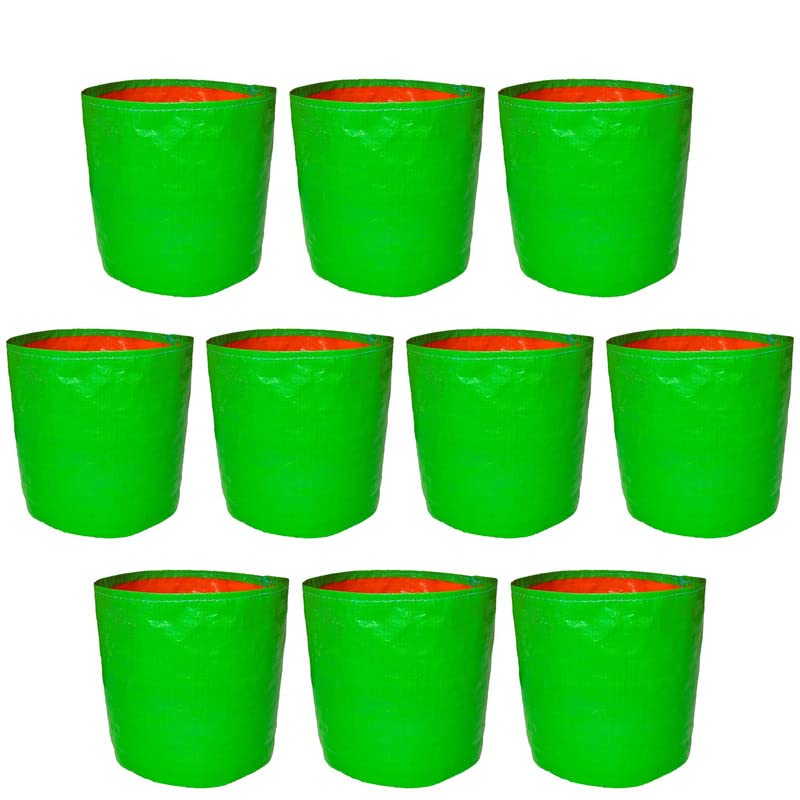 Grow Bags 18in x 18in, Terrace Gardening Vegetable Planting Pots, Woven Fabric Leafy Fruits Growing Containers-Pack of 10
---
Product Description
Product Details
HDPE Grow Bags are made from HDPE woven laminated fabrics specially designed to withstand against the atmospheric exposure and is UV stabilized to sustain for longer life span and widely used to grow all types of plants.
Standard Materials:
All Grow Bags are produced from quality certified laminated HDPE woven fabrics to ensure the quality and reliability of Grow Bags.
UV Stabilized Materials:
UV Stabilized and High strength HDPE fabrics ensure longer outdoor life against all weather conditions.
Portable and Easy to Instal:
HDPE Grow Bags are compact, easy to transport and install. Portable and easy to move.
Suitable for all type of plant and vegetable:
Suitable for Urban farming, Kitchen garden, Terrace gardening, Home garden, balcony garden.
Compact

Grow bags are ideal for balcony or small gardens, where it is a space saver and you don't want to be fiddling around with dirt.

Lightweight & Portable

The grow bags are designed in such a way that it can be carried & placed anywhere around, it is lightweight & portable.

UV Stabilized

These grow bags are extremely strong and UV Stabilized, which are widely used to grow all types of plants
HDPE Plant Bags
The grow bags are extremely strong and Uv stabilized.They are widely used to grow all types of small plants. These bags are long life use while resisting harsh sunlight. Plant bags are used to grow small vegetables,plants and flowers. Grow bags is the Ideal choice for Kitchen Gardening and small balconies
Material - Tarpaulin Grade Laminated

UV Stablized

Color

Inner - Orange

Outer - Green

Drainage Holes
---
Detailed Specifications:
| | |
| --- | --- |
| Package Dimensions : | 12.4 x 27.5 x 34.79 cm; 1920 Grams |
| Size : | Pack of 10 (18 in X 18 in) |
| Marketed by : | Merhaki Foods & Nutrition Pvt. Ltd. |
| Colour : | Green |
| Brand : | GroWonder |
| Item Part Number : | GW-BG-GREEN-18X18 |
| Item Length : | 45 cm |
| Item Height : | 40 cm |
| Is Assembly Required : | false |
| Country Of Origin : | India |